---
---
The kind of gear you say to yourself, "If I was a pet, I would totally love this!" Just because you catch your pets playing with cardboard or sleeping on a stray towel doesn't mean that they won't appreciate a regal tufted sofa bed or a sophisticated leather collar. Here, we've selected some of our favorite gifts for dogs and cats, and their lucky humans too.

Pride and Groom Doggy Bag Deluxe
prideandgroom.com $85.00 SHOP NOW
Make your dog's bath a little more special—and lot better smelling—with a collection of shampoo, conditioner, and scent spray from Pride and Groom, which uses all-natural ingredients like avocado oil and vitamin E in its beautifully packaged and delightfully scented products. The products give bath time a luxurious feel for any pooch and leave them soft and shiny. This must-have gift set might not convince your dog to love the tub, but it'll certainly elevate his experience from an everyday wash. 
Wentworth Tufted Dog Sofa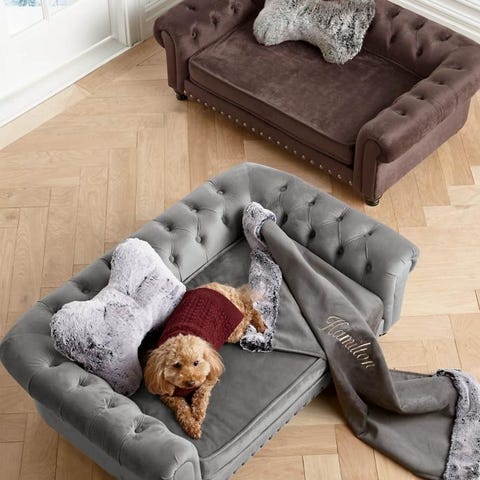 frontgate.com $367.08 SHOP NOW
Sushi Cat Toy Gift, 2 pieces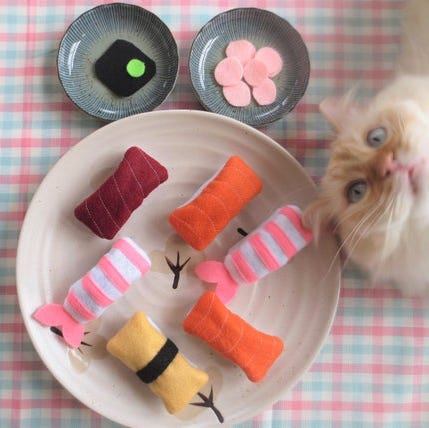 Etsy $9.47 SHOP NOW
These cute sushi toys will keep any cat entertained. Smart Dog Collar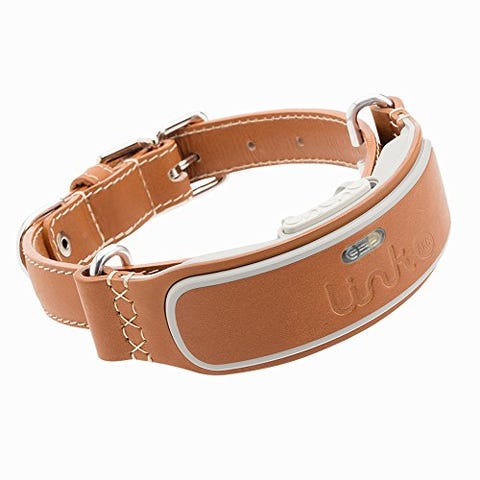 amazon.com $218.99 SHOP NOW
Help keep your favorite pooch healthy and happy with this tech-y collar that comes complete with a GPS tracker and an activity monitor. Cuddly-Coat Grooming Shampoo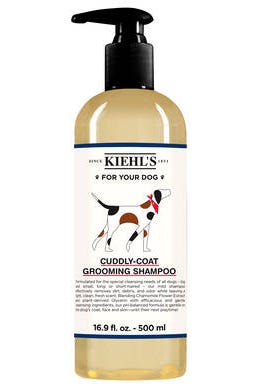 'kiehls.com $25.00 SHOP NOW
Keep them looking shiny and silky with this luxe dog shampoo.
A-Frame Covered Cat Bed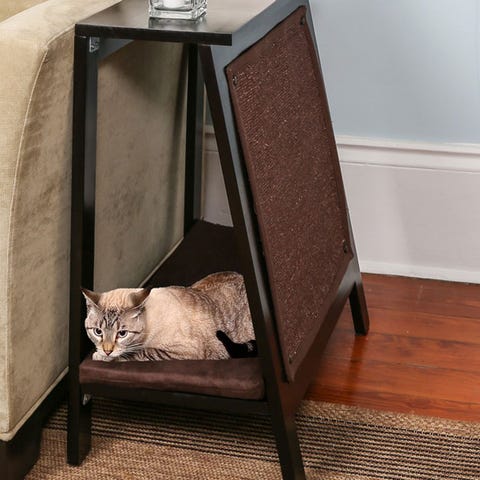 chewy.com $99.99 SHOP NOW
Cat furniture that's not an eyesore? Miraculous. This stylish wooden side table provides a comfy covered bed for kitty and a scratch pad to save your sofa from claws. Christian Cowan x max-bone Jumper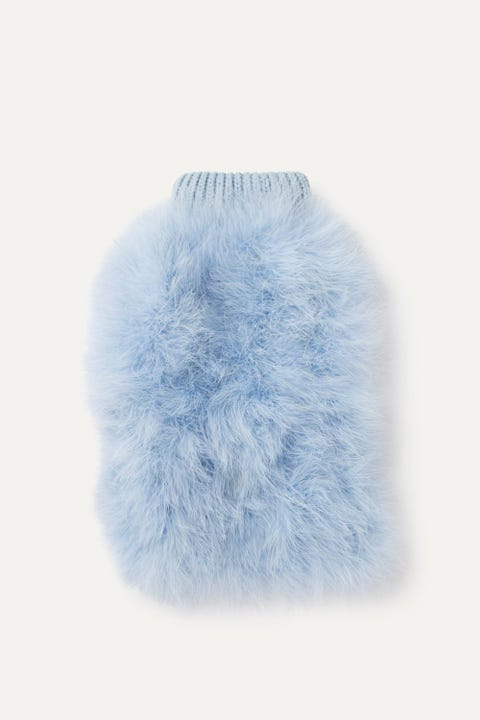 maxbone.com $95.00 SHOP NOW
This feathered sweater will make Fido on instant social media star. 
Thermo-Snuggly Sleeper Heated Pet Bed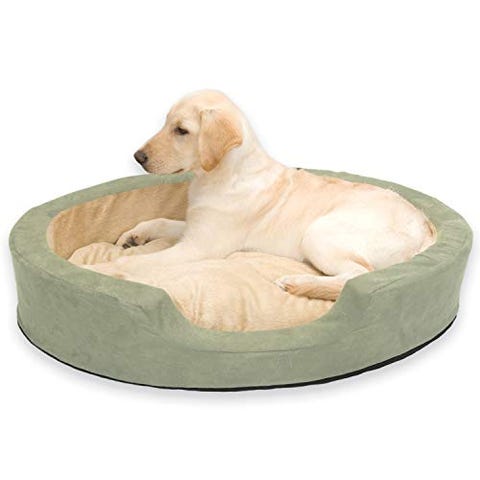 amazon.com $88.15 SHOP NOW
Give your favorite pup a warm place to rest their head with this cozy heated bed. 
Custom Pet Portraits
westandwillow.com $60.00 SHOP NOW
A great gift to your pet-obsessed friend (or, ahem, yourself) a custom pet portrait is a sweet homage to their best buddy. Chicken Littles Freeze-Dried Cat & Dog Treats
chewy.com $16.55 SHOP NOW
These single-ingredient treats made of freeze-fried chicken breast are perfect for dogs and cats alike, making them the perfect solution to your mixed-species household. Dog DNA Test
$199.00 $149.00 (25% off) SHOP NOW
If you've ever wondered about Fido's pedigree, this DNA test can help you figure out your furry friend's heritage.
Automatic Cat Litter Box
chewy.com $139.95 SHOP NOW
Consider this self-scooping litter box a gift to you and your cat. Vice Puppy Uppers Canister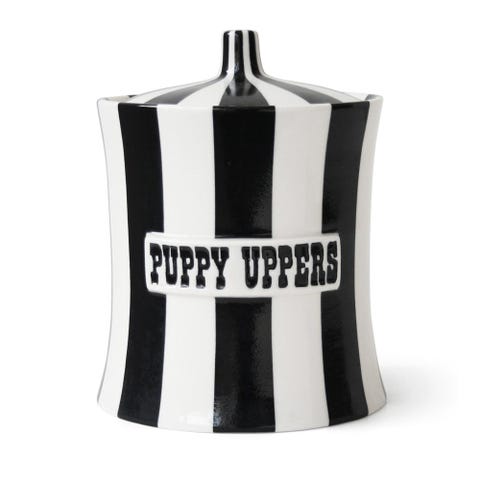 jonathanadler.com $138.00 SHOP NOW
This elegant striped canister is one treat container you won't mind displaying.  
Teaser Cat Toys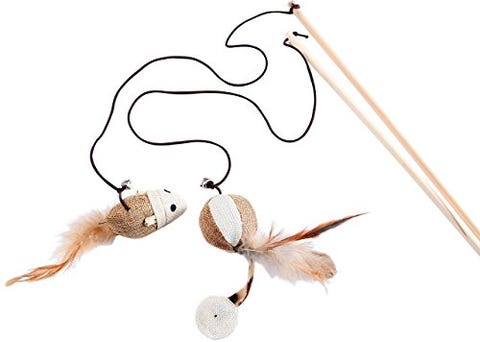 amazon.com SHOP NOW
It's hard to strike a balance between entertaining your cat and keeping the living room from resembling a Petco. Natural toys, like this sisal teaser help keep things looking polished.  
Modern Plaid Scarf Dog Collar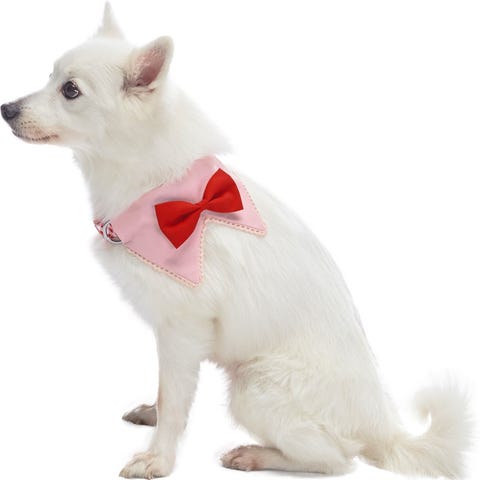 chewy.com $16.30 SHOP NOW
This tiny bow tie is just the thing for your dog's formal events. Ambush Interactive Cat Toy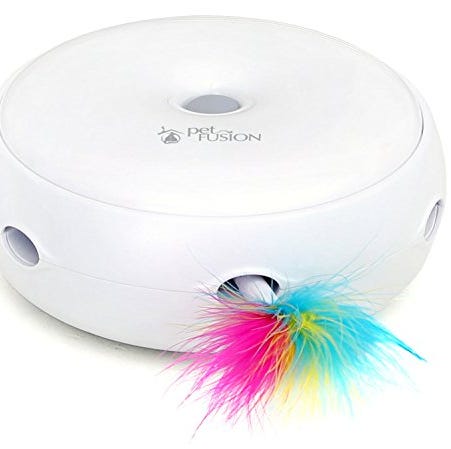 amazon.com $25.95 $22.95 (12% off) SHOP NOW
Make your indoor cat feel like a master hunter with a toy that keeps them guessing , like this one which sends an enticing feather popping out of its openings at random intervals—like a kitty version of Whack A Mole. Pet Wand Pro Shower Attachment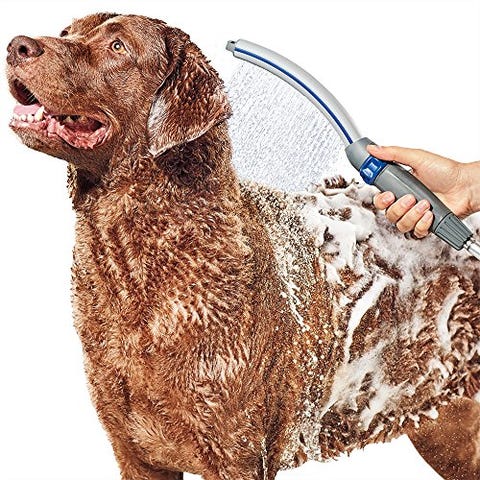 amazon.com $49.99 $36.97 (26% off) SHOP NOW
This handy shower wand, which can attach to your shower or a garden hose, is specially designed to make bathtime easier and speedier, even on pups with thick coats. Thermo-Kitty Deluxe Heated Cat Bed
chewy.com $55.99 SHOP NOW
Give kitty a warm place to curl up with this heated and hooded bed. 
Signature Tartan Dog Jacket
$118.00 SHOP NOW
All preppy pups need a tartan jacket.   Leather Pet Collar
Have any questions about items you may… or may NOT need? Ask your Dr Pet MD doctor at your next exam or stop in and say hello!